Cinnabon Breakfast Creations
A New Twist On Breakfast
Enjoy our new twist on breakfast with these craveable sweet and savory breakfast products made at home! We are excited to bring a little joy to the start of your day by transforming breakfast into something irresistible and "oh so worth it". Celebrating the simple pleasures that make life sweeter. With Love, From Cinnabon.
Available now in the freezer aisle of your local grocer. See below for details.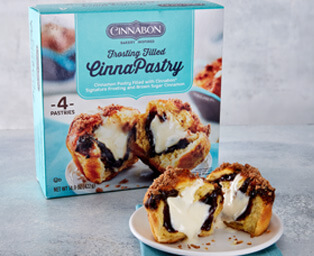 Frosting Filled CinnaPastry
Cinnamon pastry filled with Cinnabon signature frosting and brown sugar cinnamon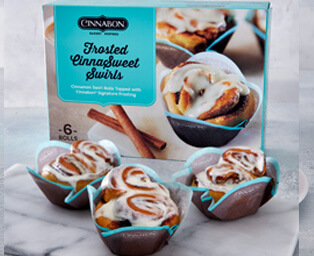 Frosted CinnaSweet Swirls
Cinnamon swirl rolls topped with Cinnabon signature frosting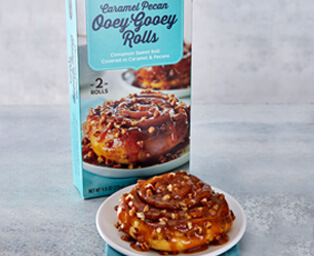 Caramel Pecan Ooey Gooey Roll
Cinnamon sweet roll covered in caramel and pecans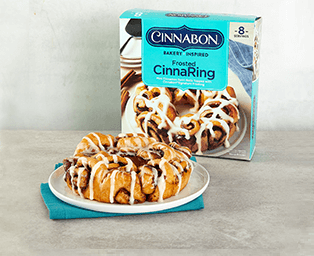 Frosted CinnaRing
Mini cinnamon swirled rolls baked together and topped with Cinnabon frosting
Frosted CinnaBake
Toasted cinnamon bread bites baked in creamy custard and topped with Cinnabon frosting.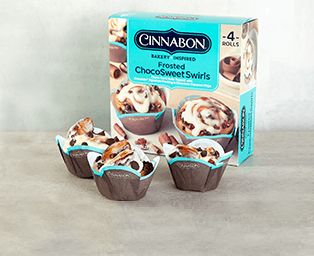 Frosted ChocoSweet Swirls
Chocolate swirled rolls topped with Cinnabon frosting and chocolate chips.
Available In The Freezer Aisle At
Product availability and varieties vary by market.