Your favorite Signature Frosting Pints are back, we're getting your CinnaPacks wrapped & ready to put under the tree, our gift cards are jingling with cheer, and we've crafted some special seasonal recipes to share your love of Cinnabon with the whole family. Because the holidays need frosting.
Available at participating US bakeries.

Whether you eat it with a spoon or use it to take recipes to a new, festive level, our Signature Frosting Pints are the sweetest way to spread holiday cheer.
Order Now
Signature Frosting Pints only available at participating US bakeries while supplies last.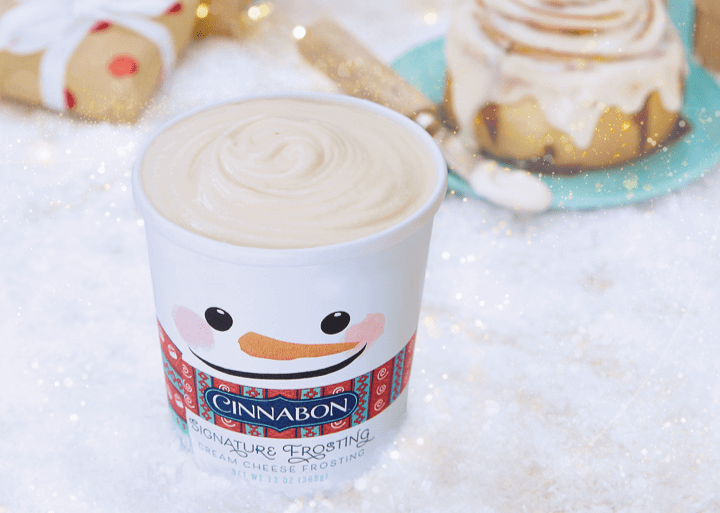 Is there a more perfect gift for everyone on your list than ooey-gooey CinnaPacks?! Absolutely not. Get in the gift-giving spirit and treat your loved ones and yourself to the classic Cinnabon gift that keeps on giving.
Order Pickup or Delivery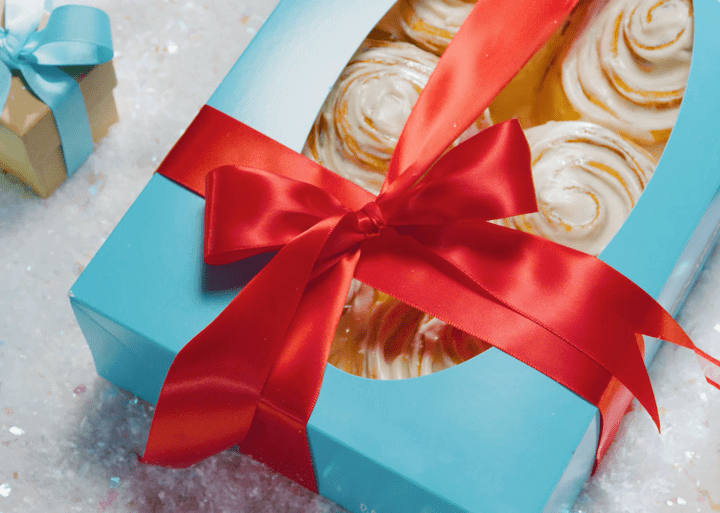 Like a perfectly wrapped CinnaPack, except it stays sweet long past the holidays. Put Cinnabon gift cards under the tree, send a scratch 'n sniff surprise in the mail, or treat your coworkers to the best gift in the office. Sweet!
Order Gift Cards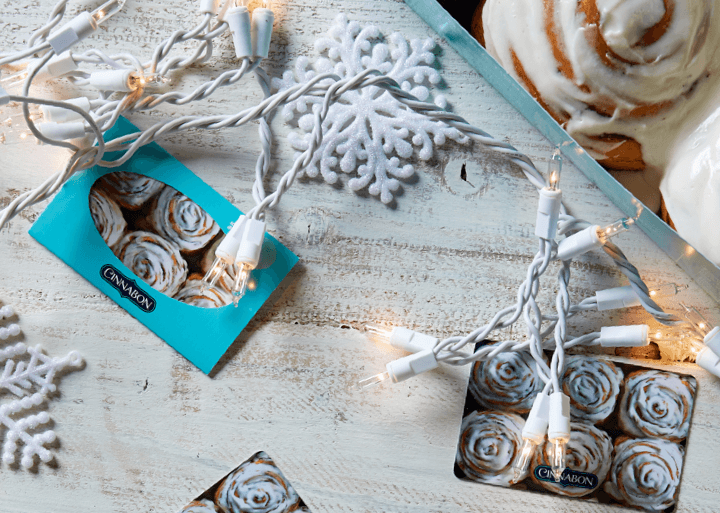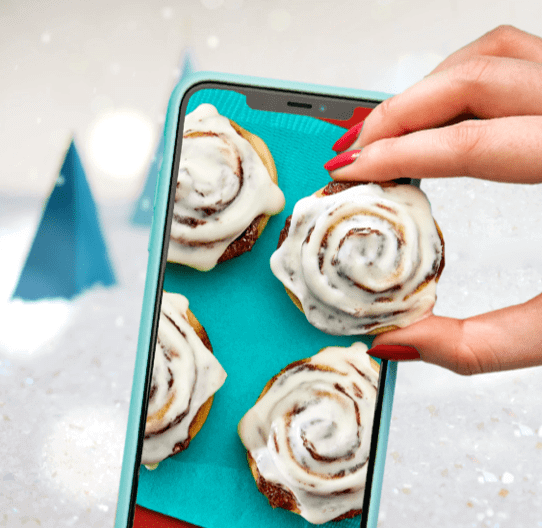 As a member of Cinnabon Rewards, every time you gift yourself or your loved ones Cinnabon treats, you'll receive points towards sweet rewards all year long. Download the new Cinnabon app on the
iOS App Store
or
Google Play Store
and get gifting!
Learn More