Cinnabon Delivery
Get your favorite Cinnabon treats and beverages delivered straight to your door! Order directly from Cinnabon right within our app to earn points toward sweet rewards with every delivery and pickup order. Find us in the Apple App Store or Google Play Store. Cinnabon delivery is also available on DoorDash, Uber Eats, Grubhub and Postmates from participating US bakeries. Use the search bar below to see available delivery options from a bakery near you. Whichever way you choose to order your Cinnabon faves, enjoy!
App and website Reward redemptions subject to service fee and sales tax, where applicable. See checkout screen for amounts.
See Cinnabon® delivery options near you


Sorry! No Stores found in the area of .
Search again with another city, state or zip code.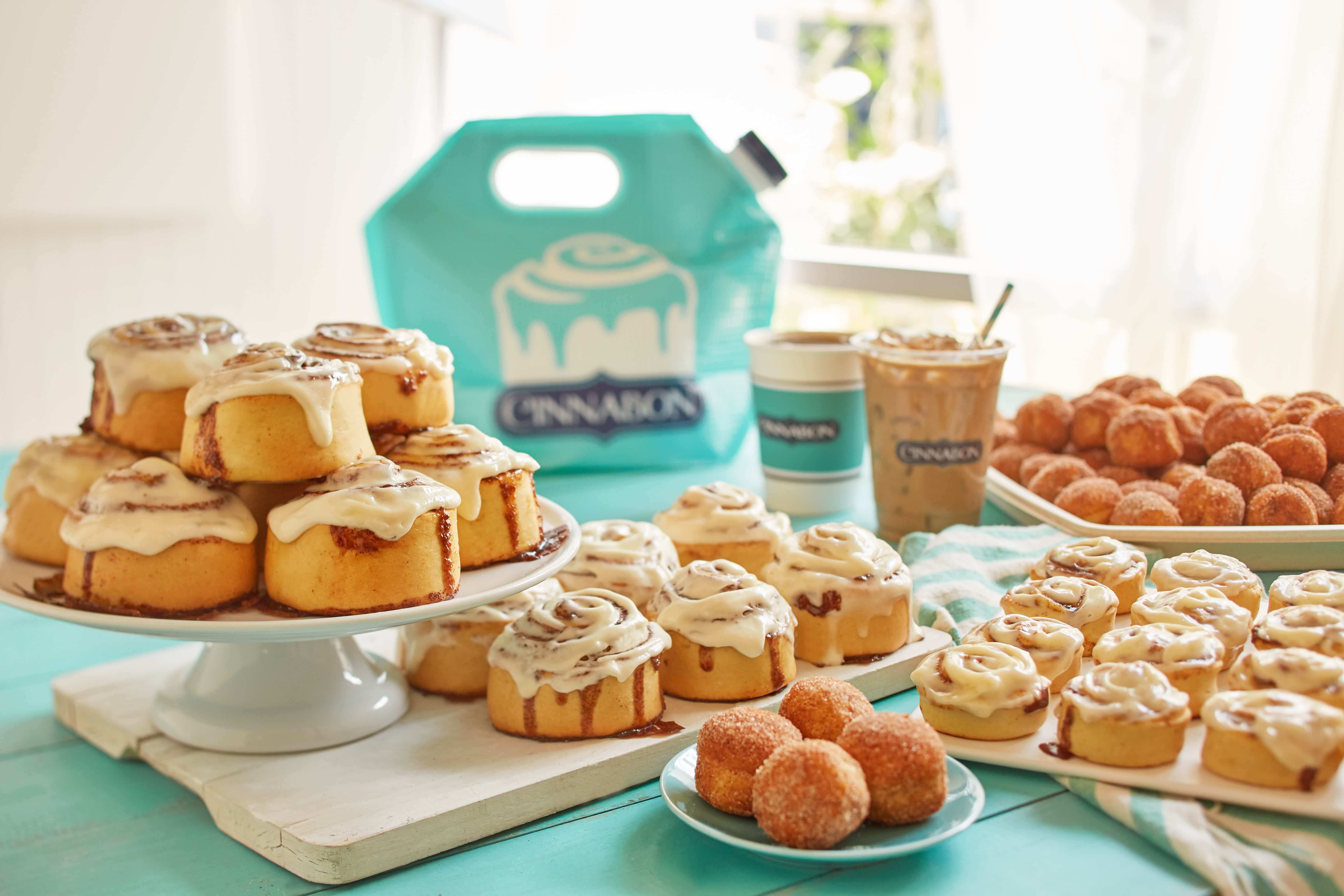 Got a large group? Get Cinnabon Catered
Need a bigger spread? Cater with Cinnabon! With trays of Classic Rolls, trays of BonBites, and our refreshing beverage line, Cinnabon catering is the best way to throw a winning party!
Place order
Important Note:

Our products contain milk, eggs, tree nuts, peanuts, wheat and soybeans. Despite using best practices, we cannot guarantee products will be free from allergens through cross-contamination. If you have a food allergy, please notify the bakery directly.